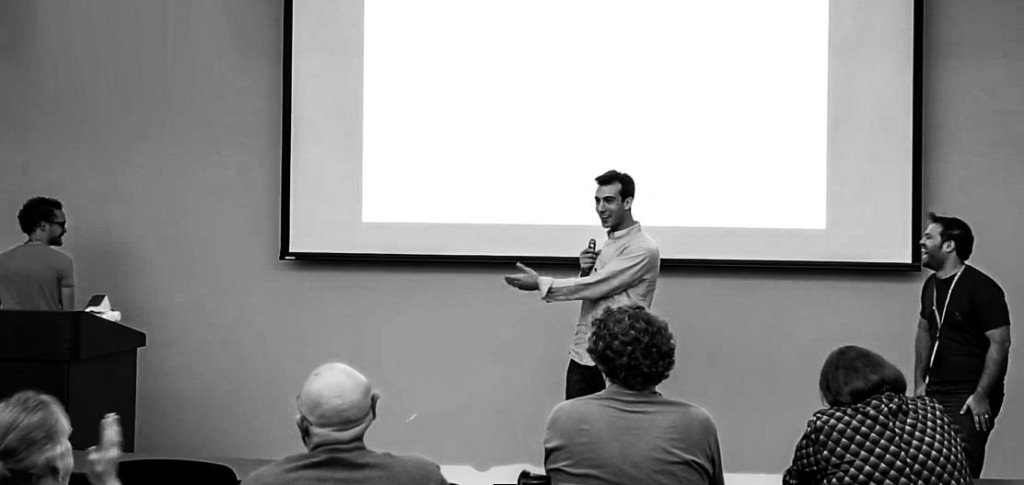 "Performance Max: The Motivated, Energized and Productive Professional"
It's my flagship talk for 2015.
Here's what you need to know:
What other people are saying
Well, they saved the best for last. Thanks for an inspiring session!
–Julie Wolpers, Webcurrent Communications
Sounds like @LennyGale killed it at #wcorl like he did at #wctpa. Wonder who the elephant was this time.
–David Bisset, Dimension Media
What it's all about
Good help is hard to find. Then, when you find it, you want to keep it.
But it's not up to you to keep your team:
Motivated.
Energized.
Productive.
It's up to them.
This talk gets working professionals back on track with themselves to they can get back on track at work.
More details
This talk is for groups as small as ten and as big as 1,000.
The goal is to inspire action to get:
Increased energy and motivation during work.
Improved performance on complex tasks.
Greater satisfaction with work and life.
The talk gets the best results as a "lunch & learn" format.
FAQ
Q: How long is this talk?
A: 40 minutes with up to 20 minutes of Q&A.
Q: Who is this talk for?
A: Working professionals.
Q: How do I learn more?
A: Email me for more information and availability.
What else are people saying?
Hilarious talk about getting a new and better "you" with Lenny. Oh and it very inspiring too!
–Jean Perpillant, Design Theory
Amazing talk @LennyGale very inspiring! Thanks for that.
–Chris Edwards, Creative Website Solutions
Can I please just see a sample?
Yup. Here ya go.
Permalnk: http://wordpress.tv/2015/03/20/lenny-gale-working-remotely/
Next Steps